Contact us today about cleaning out your bulk storage silo or bin
If you are responsible for a bulk storage unit like a bin or silo, you know you can't afford downtime caused by blockages or lost storage capacity. Mole•Master understands the importance of safely, quickly, and effectively solving silo and bin blockage issues.
If you are having issues with your storage facilities, contact us or fill out our detailed quote request forms so that we can solve your problem as quickly as possible.
Contact Mole•Master™ today to put our silo cleaning experts to work for you.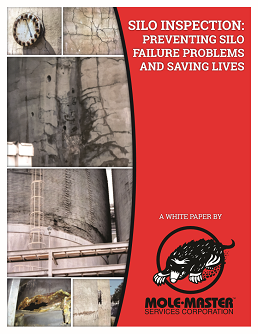 800.322.6653 (U.S. Only)
+1.740.374.6726
+1.740.374.5908 (fax)