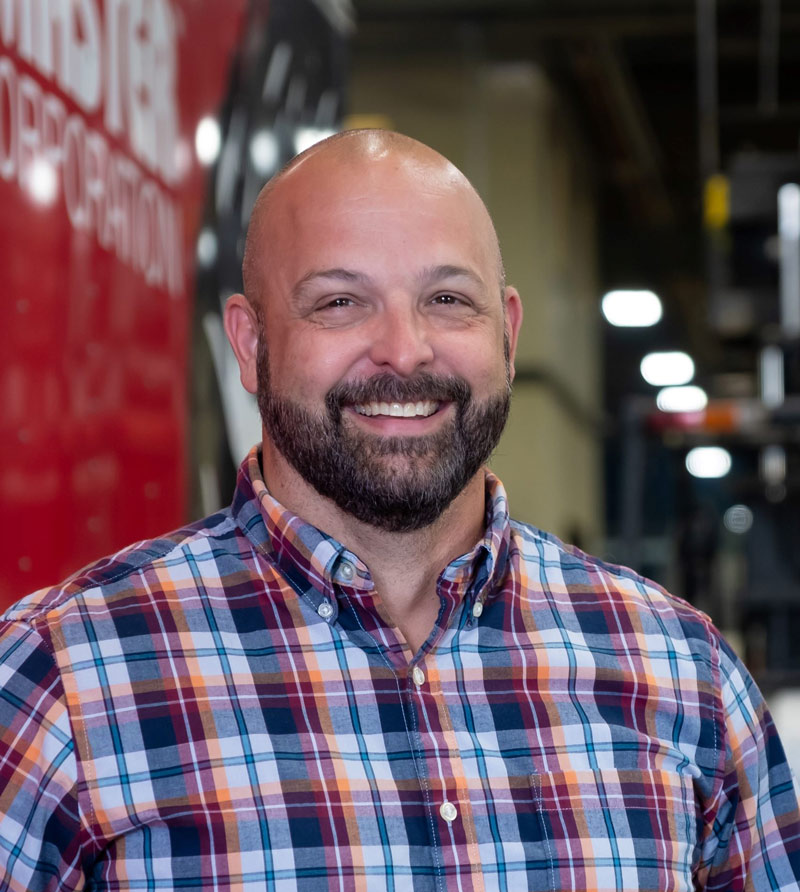 MARIETTA, Ohio –May 18, 2020–Michael Bailey has been promoted to the position of General Manager of Mole•Master Services Corporation. 
Michael began his career at Mole•Master in an inside-sales role as a Customer Service Representative. During that time he accompanied technicians in the field to gain a thorough understanding of the specialty infrastructure services offered by Mole•Master. He transitioned from that position into technical sales and began traveling extensively domestically and internationally. 
"I became a Project Coordinator in 2010 and in 2012 I was promoted to Technical Sales-Project Manager," Michael said. "The same year, I went back to school while traveling and raising a family, and got my Bachelors of Business Administration with honors from Tiffin University." 
Michael's appointment to the position reflects both Mole•Master's commitment to promoting from within whenever possible and to hiring U.S. military veterans. He attributes his strong leadership skills to his service in the Marine Corps—skills he will use daily as General Manager. As a Marine, he learned about the strength of a cohesive unit where everyone has a vital role to play and depends upon one another to do their part in order for a mission to succeed. "The same is true here at Mole•Master," he said. "Every teammate is vital to the company's success and without each of us doing our part we would not continue to grow. I truly believe that the team that we have assembled is the best in the industry." 
The General Manager position was formerly held by Dave Laing, who retired in April. "Dave spent more than thirty years helping to build Mole•Master into the world's leading silo and bin cleaning and inspection company," noted company president Rudolph John Lehman. "His dedication to the company was second-to-none. Mole•Master's long record of safely and successfully completing high-degree-of-difficulty jobs all over the world attests to Dave's contributions to Mole•Master." 
Michael is very enthusiastic about the future of Mole•Master and looks forward to building on past success. "From the management team to the most recently hired new teammate, experience and training sets us apart from the rest. I look forward to leading this remarkable group of professionals in the coming months and years and watching our company grow," he said. 
Mole•Master is a leading provider of silo inspection, maintenance and cleaning services for a wide range of industries all over the world, as well as a cutting-edge manufacturer of silo-cleaning equipment. The Marietta, Ohio based company has more than three decades of experience in 35 countries.